Shopping cart:
0 item(s)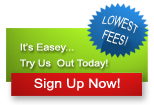 Using PayLid to Send Money to Ghana
Sending money to Ghana with PayLid is easy. With the PayLid.com money transfer service you can send money to Ghana from any Internet-enabled computer to friends, family and businesses in some 18 countries. Even for first time senders, our step by step instructions on how to send money make it easier than you can imagine. You can use most major credit cards, and in the near future, you will also be able to have funds withdrawn directly from your U.S. bank account to fund your money transfer to Ghana.
About Recipient Countries
Your recipient can receive cash in local currency or US dollars. PayLid offers money transfer services to over 46 countries worldwide. These countries include:

Benin, Burkina Faso, Cape Verde, Cameroon, Chad, Congo Brazaville, Congo RDC, Cote d'Ivoire, Gambia, Ghana, Guinea, Mali, Morocco, Niger, Nigeria, Senegal, Togo, Uganda.
Bank and Money Transfer Partners in Ghana
Your recipient can receive cash in their country's local currency, and the money will be deposited directly into their bank account. PayLid.com has cultivated relationships with banks to provide a secure and fast means of sending customer's money. With these bank and other money transfer partners, PayLid.com customers can send money to friends and family quickly and safely 24 hours a day, 7 days a week.